What Does Education Mean To Us?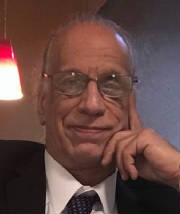 "ALWAYS ASK QUESTIONS"
Sheldon K. -Director Of Programs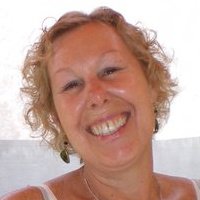 "LEARNING HOW TO THINK"
Marji B.
-Principal

"EMPOWERING ONESELF"
Adam K.
-Academic Administration
OUR LIST KEEPS GROWING. BE A PART OF OUR SCHOOL.
'My experience at Academic High School was exactly what I needed to prevail. I was caught in between almost done and completing my senior year. I am currently working on my Masters Degree in Accounting.
Daniel B.
I am enrolled in Palm Beach State College pursuing my Associates of Arts to transfer on to FAU for their Accounting program. They helped me succeed and I will forever feel grateful and happy to have had found them. I was given all the necessary tools to attain my High School Diploma."
Giovanna T.
"I graduated from Academic High School in May of 2005. Coming to this school not only has helped me earn my diploma but gave me the opportunity to go to college. I became a medical assistant right after getting my diploma and afterwards I went to Medvance for radiology. Without this diploma, I would not be able to be where I am now. Thank you Sheldon and the entire AHS staff!
Ana C.
"I am native to South Florida but have traveled around the globe, refining my skills and abilities. I have helped and shared my experiences with others since my graduation from Academic High School in 2002. I graduated from Florida Atlantic University in 2008 with a Bachelors Degree in Intercultural Communications and Interdisciplinary Studies and also received a Minor in Sociology and Anthropology with Certificates in Womens Studies and Minority Studies. In 2011, I supported teens living with Autism at two boarding schools in Asheville, NC and continued my career of direct care assisting individuals learn independent living skills for the next several years"
Adam S.
"You guys helped me really get on the right path to a better career and now I can go to college to get my LPN and CNA. Honestly, my confidence level went way up and my parents are so proud of me. Yes, I would recommend this program to others!"
Isabelle G.
"I completed the program and received my diploma in August of 2015. It has enabled me to persue my personal goal in management and product development. I am currenlty working in Medical Sales/Distribution. I boast about this program ervery chance I get!"
Daniel A.
I am now an Esthetician...Academic High School helped me get into a massage program.
Winny A.
Academic High School gave me a second chance to earn my high school diploma.
Currently I work at Walgreens.
Chasady A.
Academic High School gave me the confidence to apply to college.
Sarah D.
Academic High School has given me the chance to advance in life.
Yueliang S.
I am enrolled in Beauty school for Cosmotology. I could not have
attended without a high school diploma that I earned at Academic
High School.
Samantha P.
I am going to enroll in college focusing on psychology in 2021. Your schedule worked for me and now I
can pursue my goals.
Kerdnee R.
I am going to attend a trade school to become a mechanic. I am working as a handymaan with construction. I recognize
that everyone is proud of me and I realize school is important.
Hayden R.
I am interested in a medical based program. I have learned the basic foundations of education and to use in my everyday life.
Academic High School was convenient, stress-free to learning more interesting and enjoyable.
Amanda K.